Skip to Content
Pool Tables / Used Pool Tables
New & Used Pool Tables for Asheville, NC and Surrounding Area Homes
Billiards is a classic game that people enjoy all over the world, and having a pool table in your home adds that fun and excitement to your daily leisure time. All Pro Billiards & Spas stocks an assortment of new and used pool tables for customers to consider. We carry various styles, sizes, and colors so that you can find a model that complements your home's aesthetic and fits in the available space in your basement, rec room, or wherever you choose to place it. Imagine all the enjoyment you get out of a pool table at your next get-together with friends on the weekend, or during a summer barbecue or holiday party. Whether you like to play a game of eight-ball by yourself to destress from work, or you're teaching your child how to sink solids or stripes, a high-quality pool table is an ideal addition to your at-home gaming and entertainment. Investing in a table at your home gives your friends and family the chance to hone their skills and have a few laughs in the comfort of your residence. If you're in Asheville, NC, or the surrounding area, it would be our pleasure to help you purchase and place a new or used pool table in your home.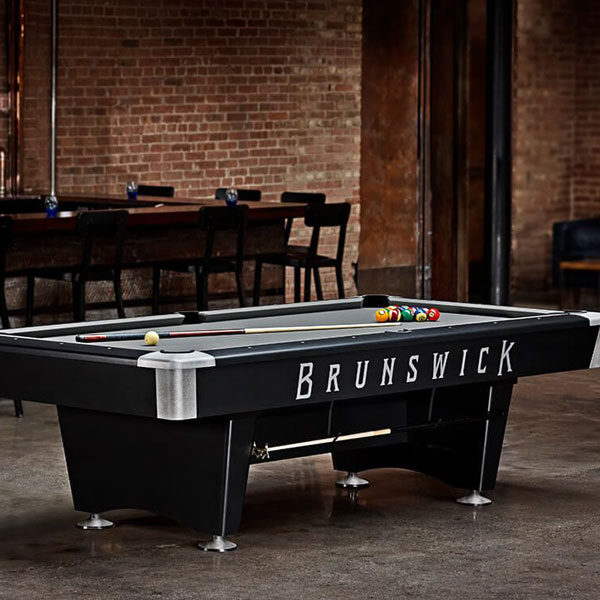 High-Quality Options for Playing Billiards
All Pro Billiards & Spas has a widespread reputation for providing our customers with a wonderful collection of pool tables to choose from at our location and available to order. We're an outstanding resource if you're in the market to fill a spot in your game room with a new or used pool table. Our team of home entertainment and gaming professionals can show you a wide array of styles and sizes, including slate pool tables. All our available tables are in top condition, even when you peruse our used options, and we will work with you to determine the measurements, materials, and aesthetic touches of your ideal pool table. Besides our collection of tables to play billiards, nine-ball, and cut-throat, you can also come to us for accessories, services, and repairs, such as refelting, relocating your table, and an assortment of cue sticks and other necessities. For sales, you can visit Brunswick to explore the many options we offer. If you're interested in other products and accessories, check out Plank & Hide, Sawyer Twain, or Imperial.
Visit Our One-Stop-Shop to Find a Pool Table
You deserve a pool table that's affordable and meets your quality and aesthetic standards, which we offer at All Pro Billiards & Spas. Contact us with any questions or visit our location in the Asheville area to find new and used pool tables and accessories.
Visit Us for Billiards, Spas & More